CLUB INFO
RDRC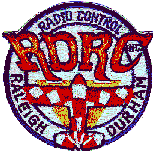 Raleigh/Durham Remote Control
WHERE's the FIELD??
CLUB CONTACTS
MEETING LOCATION
RDRC EVENTS
CLUB EVENTS
TIPS for BEGINNERS
MEMBERS' WEBPAGES
BBS
AMA INSURANCE
R/C LINKS
SAFETY CODE
VISITOR'S LOGBOOK
GENERAL R/C INFO
VISITORS' COMMENTS
PICTURES FROM RDRC!
JOIN RDRC!
LOCAL HOBBY SHOPS
RDRC ROSTER
AMA
SWAP SHOP
NC AREA EVENTS
NC CLUBS
[Club Info] [Where's the Field?] [Contact RDRC] [Meeting Location] [Club Events] [Tips] [Member's Homepages] [BBS] [AMA Insurance] [Safety Code] [Links] [Visitor's Log] [Visitors' Comments] [General R/C Info] [Join RDRC!] [RDRC Pictures] [Local Hobby Shops] [RDRC Roster] [AMA] [Swap Shop] [NC Area Events] [NC Area Clubs] [wb4iuy@amsat.org]
---
This page was last modified on: December 2, 1998
You're R/C'r #
to visit RDRC's home on the web!

© Dave Hockaday; 1996
Scootworks - Custom Accessories for Metric Motorcycles
Belt Drive Systems for Metric Motorcycles
Engine Guard Chaps and Crash Bar Chaps for Metric Motorcycles
Pull back risers for motorcycles
Scootworks Phatrisers for metric motorcycles
Handlebar Risers for metric motorcycles
Lowering Kits for metric motorcycles
Tour Packs and Trunk kits for metric motorcycles
Handlebar mounted beverage and drink holders for metric motorcycles