RDRC ACTIVITIES
FUNFLIES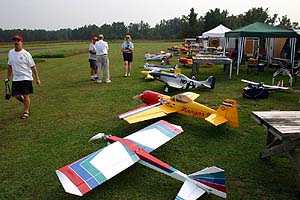 Fall Fly-In & Huckfest: September 23-24. 2- day event w/On-Site camping and local Hotels, loads of activities, food, Hobby-Lobby to showcase w/new product demos, Vendors & Displays, JR / Horizon Hobbies / Quique's Aircraft Co. / Vess Aero / Hobico / Hobby Masters / K/C Hobby / Foley Mfg. and Hobbies / Desert Aircraft, and more. CLICK HERE for lots more info!!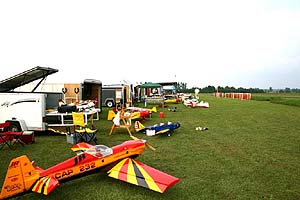 Usually held in April and September, the RDRC Funflys are two of the biggest in the Raleigh area. Setting up these events are AMA Contest directors, Larry Lewis & Josh Bunn for loads of pilots and airplanes of all types, Warbirds like Drake Edward's Mustang (Pictured to the left) to Giant scale Extras, caps and 540 edges. We also have Flying contests, door prizes 50/50 Raffles and and plenty of good food and drinks that makes two great days of fun. Read the online newsletters and/or check with a member in the 'Contacts' section to learn of the next upcoming event.



FUNFLIES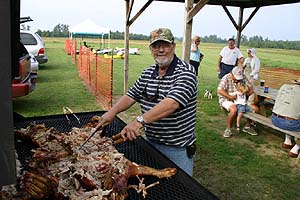 The smell of a Full Pig cooking, mixed with the smell of Cool Power means only one thing, It Pig picking time. Once a year the club comes together, brings covered dishes, cooks a big pig and flies. With Model Aircraft, Food and good friends, the day couldn't be any better.




!!STOP!! If you don't see a menu on the left, click HERE to jump to the front and begin your RDRC Experience! RC Video Feeds added, check the 'Miscellaneous' section of the LH menu for these new webcasts.


RDRC Site Map - Use the menu on the left, or select the main entry below to go to our site's front door for best navigation.
RDRC Main Entry Point RDRC Field Location RDRC Contacts RDRC Meetings RDRC Rules RDRC SwapShop RDRC Pictures RDRC Events RDRC Application RDRC Frequencies RDRC Newsletters Beginner Tips Prop Selection Guide Trim Guide Fuel Facts NC Events Local Hobby Shops IMAC Info RDRC Links General R/C Tips Aerobatic Tips Glow Plugs Engine Break-In Flat Spin Hammerhead Inverted Flat Spin Immelman Knife Edge Flight Knife Edge Loop Loop Slow Roll Snap Roll Spin Split-S Wingtip Spin